If you don't have a brick built chimney you can still enjoy a real fire by using a twin wall insulated flue system. These are a stainless steel flue surrounded by insulation and finished with an outer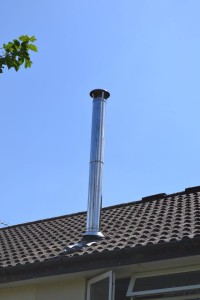 skin of stainless.They're relatively cool to the touch on the outside surface.
A 6 inch twin wall insulated flue usually has an outer diameter of approx 8 inch These flues come in a chrome finish but can also be powder coated in any colour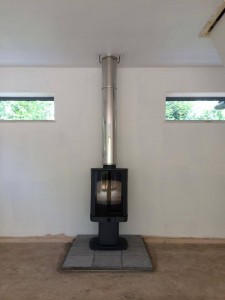 Twin wall insulated flues can be placed through an external wall and up the outside of a building or they can run indoors through lower and upper ceilings. These can then be boxed in with a timber frame, plasterboarded and emulsioned/wallpapered or they can be incorporated into fitted wardrobes. You wouldn't even know it was there!
Most Twin wall insulated flues can be placed within 50mm of combustible materials which enables simple routing of the flue throughout the house with minimal disruption.